Description
Advantages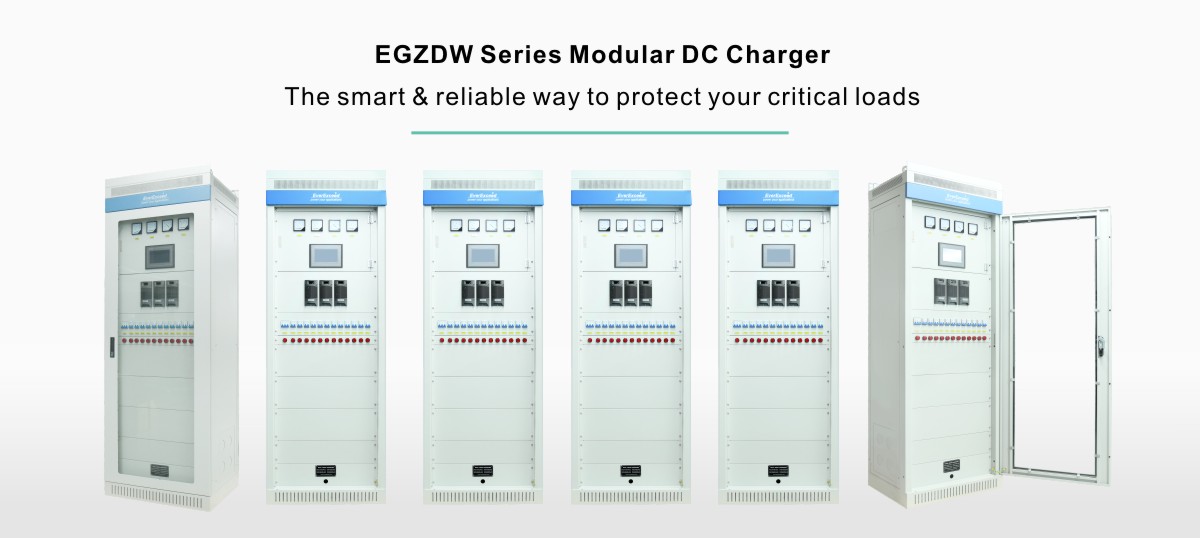 Technical features
High reliability

Multi-stage protection

Wide range of voltage

Using high-frequency switching technology, modular design, N + 1 hot backup ensure high reliability.
Reliable and highly insulated protection measures to ensure that systems and personal safety.
Offers wide input voltage range from 80~285Vac, which is suitable for different application scenarios.

Smart battery management

All-in-one solution

Friendly communication interfaces

Fully automatic battery management with "four remote"

functions meeting requirements of untended duty control.

Integrated design configured with different modules (monitoring, rectifier, battery inspection, switch & insulation monitoring & buck module etc.)
Provides RS232/RS485 communication interfaces and RTU/CDT/MODBUS communication options Statute.

Smart remote monitoring

Advanced technology

Smart LCD display

Online detection of  battery voltage, temperature and internal resistance to eliminate

potential safety problem.

Charging module using the latest soft-switching

technology, high conversion efficiency, low

electromagnetic interference.

Provides user-friendly large-screen graphic LCD display with touch

screen which is easy to operate.
System application
---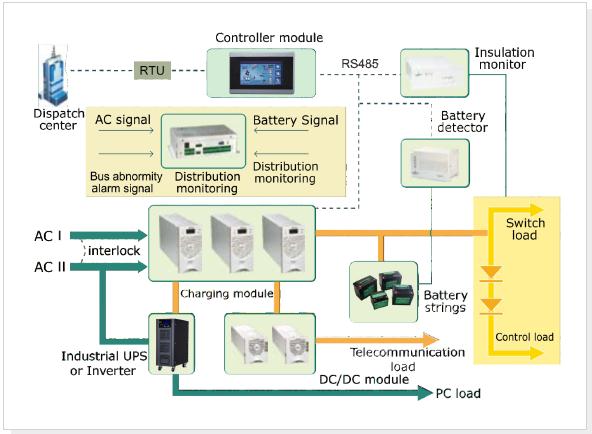 Integrated DC and AC uninterruptible power supply system composed of key components