Description
Advantages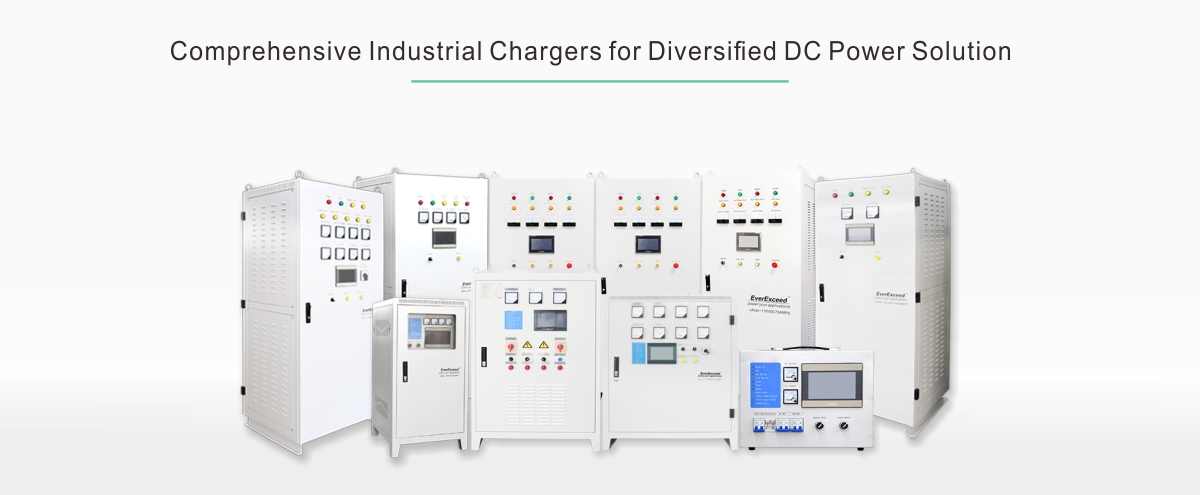 Large LCD display

User friendly operation with large LCD display, optional touch screen with the choices of 8 languages ensure easy maintenance and operation. Smart communication and Remote Monitoring

Leading Technology- 6 or 12 pulse controlled Thyristor technologyThe embedded micro-computer controller processes signals 10 times faster than standard analog methods.
Isolation transformer

Filter more than 3 harmonics in the power grid interference to the system equipment, while strengthening the operation security of the system.

High Reliability and High MTBF 

Precise adjustable temperature compensation, robust and unique design allows the charger to continuously operate at 40°C ambient temperature on full load. Natural ventilation and cooling are available on most of the cases.
>Flexible maintenance and Reduced MTTR-The design make it easy for front-access to all vital modules modules of the charger

>Versatile constant voltage and constant current charging modes

>Smart communication and Remote Monitoring through isolated RS232, RS485, Ethernet. Full data logging

>Long design life up to 20+years-system design life up to 20+ years in continuous operation under the condition of appropriate maintenance

>Enhanced Robustness – Mechanical design to withstand vertical and horizontal acceleration stress up to 0.5g as standard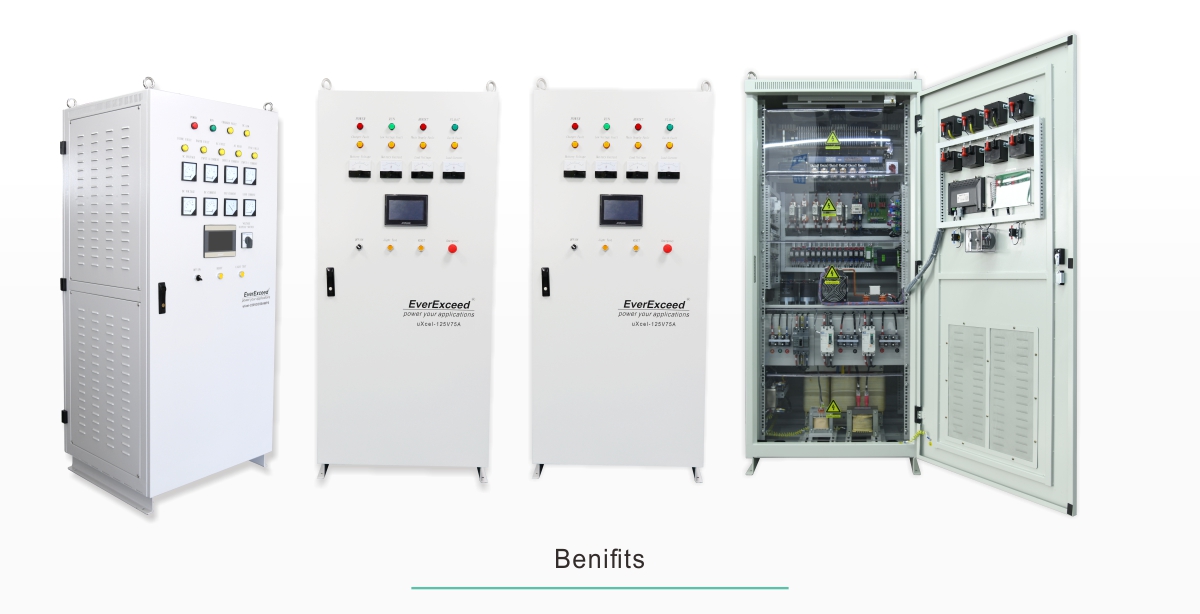 | | | | | |
| --- | --- | --- | --- | --- |
| | | | | |
| | | | | |
| Flexibly customized | | Ruggedized solutions | | Complete power protection solutions |
| power solutions to perfectly meet the specific requirements of customer's industrial applications. | | to withstand harsh environments, extreme temperatures, humidity, dust and vibrations etc. Up to IP55 protection. | | including switchgear, DC distribution, monitoring suite. |
Applications for DC Power Solution:
---
The EverExceed uXcel Rectifier-Charger range suits all DC applications requiring a large battery back-up:
Power transmission and distribution;  Continuous process industries;  Oil and Gas and petrochemical industries;  Transportation (Rail, metro,tramway).