Description
Does every where has the energy source to provide the power?
Good: Power capacity is large enough
Difficulty: Not everywhere there are power grids and substations; Power transmission line cost high; Electrical instability in remote areas.
Good:  Easy implementation
Difficulty: Maintenance cost high; Failure rate of DG is high; High cost of fuel consumption.
Good:   Renew , Clean, Every where
Difficulty: Solar power generation time is limited; The demand for space and land is proportional to the demand for power capacity; Initial investment cost is high.
Good:   Renew , clean, low lost of power generation
Difficulty:   Higher requirement for wind speed range;  Maintenance is difficult, maintenance cost high.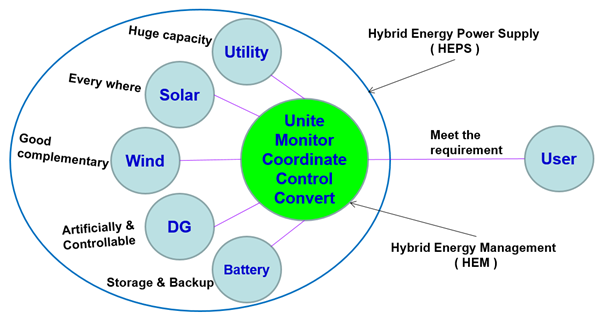 Only one is limitation, why not try hybrid?
Use one's advantages, make up other's deficiencies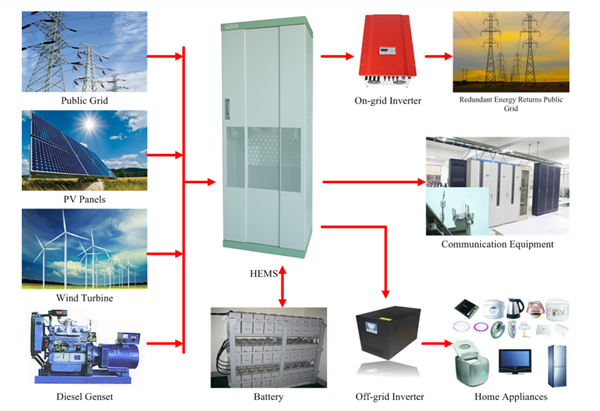 (1) Solar-DG-battery Hybrid Solution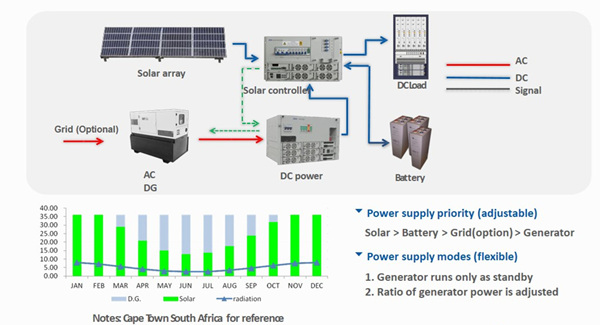 Application Scenario
Sites with long rainy days or serious unbalance of solar radiation in different seasons
Average solar radiation: ≥3 kWh/m2/day
Unavailable or unreliable grid power
Remote sites requiring high reliability power
Applicable to rebuilding of the traditional diesel generating sites, to reduce OPEX
TCO Comparison: Solar + DG hybrid solution VS Dual DG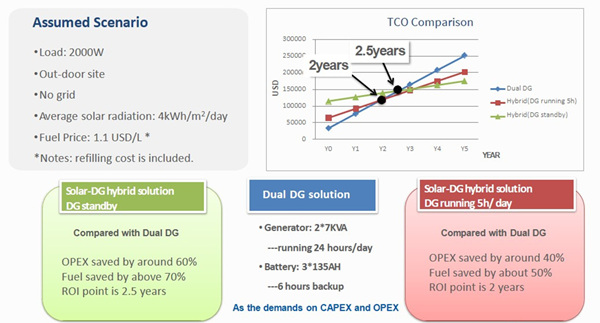 (2) From dual DG to DG + Battery (VRLA) Solution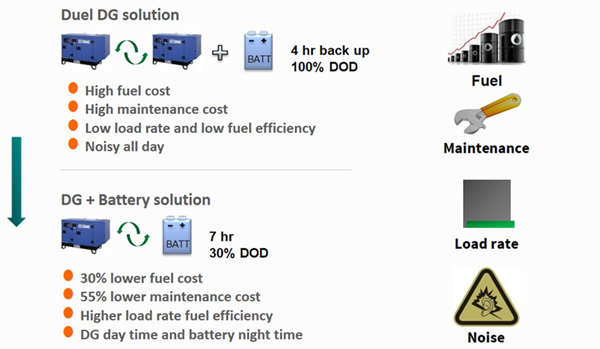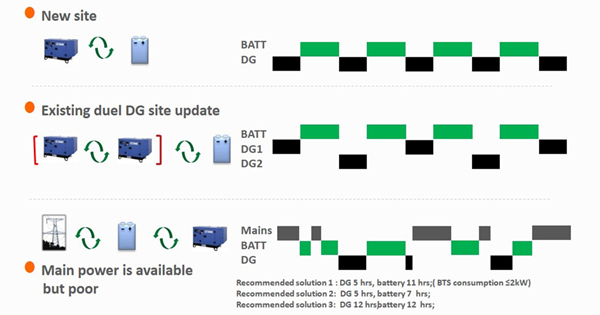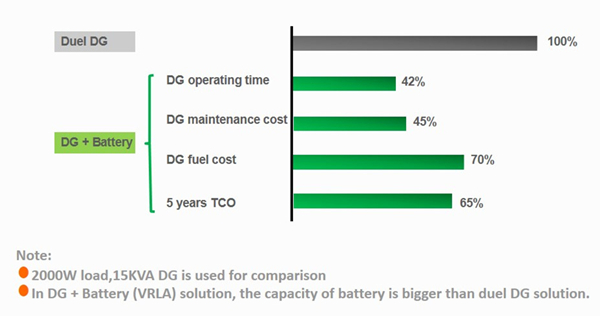 (3) From dual DG to DG + Battery (Li-Fe) solution
Why using Lithium Ion Battery?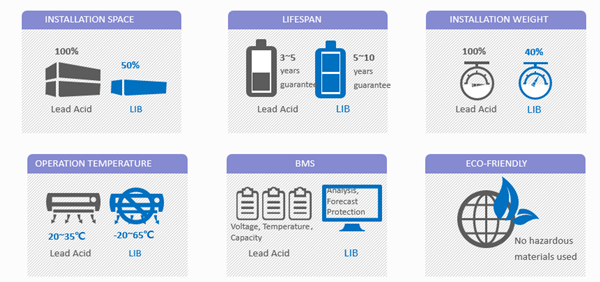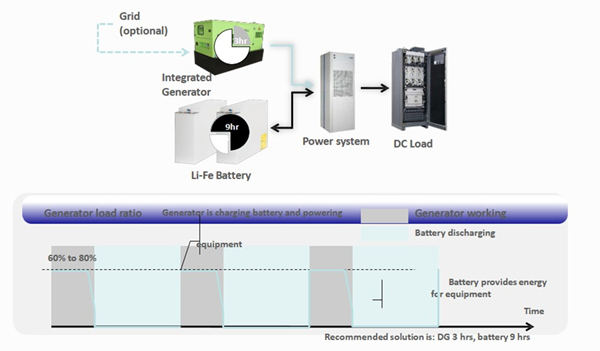 (4) Lithium Battery + VRLA Hybrid Solution
Advantage of lithium and VRLA battery hybrid solution
a) Charging and discharging can be customized as required
b) BMS can communicate with battery sharing controller, battery sharing controller can dynamically adjust the charging and discharging logic according to the data of lithium battery.
c) Lithium battery long life cycle and quick charge performance can be utilized well
d) Old VRLA battery also can be used as standby, saving investment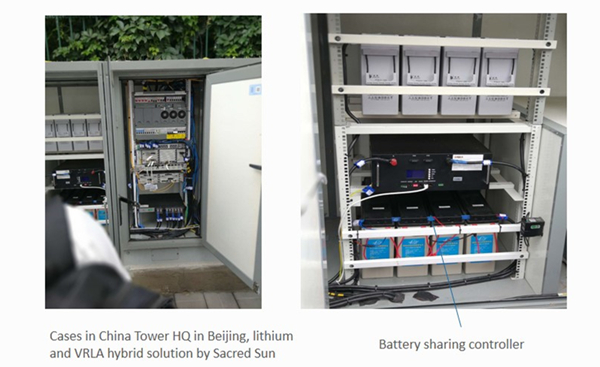 Typical cases:
Nigeria ATS project: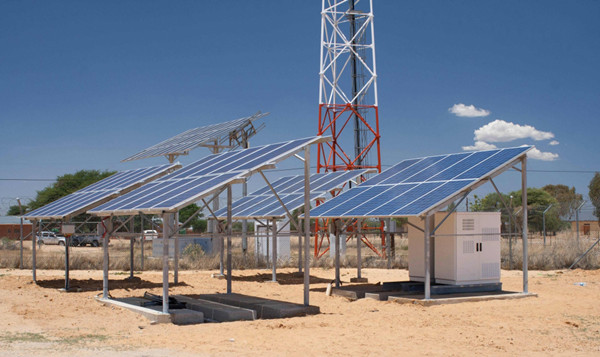 Afghanistan and Syria: 250A Controller + 500A rectifier + 3banks 48V 600Ah Lead battery: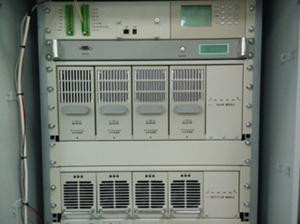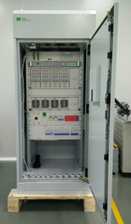 Nigeria Hybrid System Case-lithium battery:250A Controller + 500A rectifier + 48V 400Ah lithium battery